Upcoming Events
A Majority of the League Sports are run by independent leagues. The Recreation Department facilitates these leagues. Registration dates are set at different times each year. Information is provided on registration dates and times in the Havelock News and the Windsock, or by contacting the Recreation offices during the season of the sport.
Recreation Center Programs
SPORTS PARTICIPATION FEES MAY CHANGE EVERY SEASON PER THE ASSOCIATED LEAGUE. WE TRY TO KEEP THIS INFORMATION CURRENT, BUT ADVISE YOU TO CALL/EMAIL THE LEAGUE CONTACT PERSON FOR EACH SPORT, BELOW, FOR CONFIRMATION.
√ó
Sports:
Havelock Girls Softball League
Havelock Girls Softball League is a Babe Ruth Chartered fast pitch softball league for all girls ages 4 to 18 who want to have fun playing softball while developing their skills and making life long friends.   We are part of Babe Ruth District 5 which is made up of teams from New Bern, Havelock, Newport, Down East, Swansboro, Western Park and Pamlico County.
Cost/Timelines:
Spring: Age 8U & up- $75 per girl and $50 for each additional sister. 6U- $30 per girl.
Registration January-March.  Season March-June
Fall Ball:  Age 8U & up- $40 per girl.  6U- $30 per girl.
Registration: July-November.  Season:  September-November
Location: Havelock Recreation Complex
Contact: hgslpresident@gmail.com
For more information: Havelock Parks & Recreation Department at 252-444-6429
Havelock Little League
Our league's philosophy, as well as that of Little League, is to run a program of service to youth between the ages of 4-12. It is geared to provide an outlet of healthful athletic activity and training under good leadership in the atmosphere of wholesome community participation.

Cost: $60 per participant
Location: Havelock Recreation Complex – Fields 1 and 2 (Fall) & Racide T-Ball Complex (Spring)
Timeline: Spring Season April – June; Fall Season September – November
Contact: havelocklittleleague@gmail.com
Website: www.havelocklittleleague.com
Havelock Babe Ruth Baseball League
Havelock Babe Ruth Baseball is baseball enthusiasts ages 13 – 15 and 16 – 18. The League is part of the Crystal Coast Babe Ruth League and plays area teams from Morehead City, Cape Carteret, Down East, and Pamlico County. Registration for players is March – April.
Cost: $60/player per participant
Location: Havelock Recreation Complex
Timeline: June – August
Contact: James MacRoberts email: jmacroberts@havelocknc.us
Havelock Youth Soccer Association
Havelock Youth Soccer Association offers two distinct programs for youth soccer enthusiasts in our area. The Recreation Program is for children and young adults that want to learn the game of soccer, become athletically active, and have fun. The Challenge/Classic Program is designed for those athletes to test their advanced skills against stronger competition on the regional and state level in tournaments and league play. Tryouts for Challenge/Classic teams are held annually. Registration for the Spring Season is January and registration for the Fall League is July.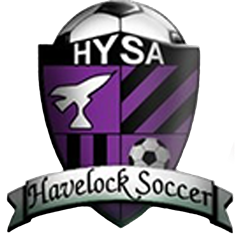 Cost: See HavelockSoccer.org website for cost details
Location: Havelock Recreation Complex – Various Fields
Timeline: Spring Season March – June;  Fall Season August – November
For More Information:   Email Us or visit www.havelocksoccer.org
Havelock Pop Warner Football & Cheer
As a member of the Eastern North Carolina Pop Warner Youth Football Conference the purpose of Havelock Pop Warner is to inspire youth to practice the ideals of sportsmanship and physical fitness in order to prepare the student-athlete for participation in the middle school and high school athletic programs with an emphasis on learning life-long skills. Early Registration is January – March; Regular Registration is April – August.

Cost:  $100.00 for football and $125.00 for cheerleading
Location: Havelock Recreation Complex
Timeline: August – November
For More Information:  Paul Williams at 252-259-8792 or visit www.havelock-popwarner.com
Havelock "Hornets" Youth Lacrosse
Havelock "Hornets" Youth Lacrosse is a fast, fun and exciting sport for both boys and girls between the age 6-14.
Early Bird registration runs from October 15th and runs until December 31st

Registration begins January 1st and runs through the 15th of February.
Time: February – May
Practice Location: Walter B Jones Park, Havelock
Cost: Boys $100 / Girls $85
For More information visit www.havelocklax.org or call Daryn Martin at (252) 728-1070
Havelock Independent Basketball League
Havelock Independent Basketball League offers league basketball play for children and adults. Registration for youth is September – November. Registration for teams in the Adult League is April – May and July – August.

Cost: Youth is $70 per participant until November 25, then $75 thereafter.
Location: Havelock Recreation Center Gymnasium
Timeline: Youth November – March; Adult May – June and September – October
For More Information:  Randall Pritchard at 252-670-5853
Special Events:
April
Easter Egg Hunt Held in City Park on Saturday, one week before Easter Sunday July 4th of July Freedom Festival Held in Walter B. Jones Park
August
Music in the Park Held in City Park Thursday evenings at 7:00 pm
October
North Carolina Chili Festival Chili Cook-off held the 3rd Saturday of October
December
Christmas in the Park – Live Nativity in City Park